Do you feel the pain every time you have to update your website or social media accounts with fresh content?
ContentBreeze automatically brings to your account the best content from your niche and lets you share it through a website, social media and newsletter.  Do it all in less than 5 minutes per week.
The basic rules of successful online marketing are:
Have great content, always updated and related to your field.
Share such content on your site and social media accounts to attract your target audience.
Connect with other people from your industry so they help you build an audience.
Keep your subscribers engaged by giving them valuable content through a newsletter.
ContentBreeze makes your life easier by automating each one of these tasks.


Create Content
I am not a writer and need to take care of my business.
I do not know what to write about.
I do not have the time to write consistently.
My writing is not good, my content will never stand out.
Automatically collect the best content in my niche written by others, organize it and share it with my target audience. I will have the best resource in my niche.

Share this Content through Social Media and a website
To build a follow up, I need to have something interesting to share.
If I share my content, I need to generate lots of it.
If I share other people's content, I need time to find the best.
Share the best content from my industry through my social media accounts and newsletter. My account will automatically bring in fresh content and highlight the best. My website will be the best resource about my niche.  I'll  reach many new people interested in my industry through Facebook, Twitter and Linkedin. People will see me as the expert in my field.
Collect emails & build & send a Newsletter
How do I get subscribers?
How do I find or regularly create great content to add to my newsletter?
How do I set it all up?
How much money and how long is it going to take me to do all this?
Email subscriber sign up forms are built into the application.
I can generate a great and compelling Newsletter with the best news from my niche, in a breeze.
Network with the rest of the industry:
How can I connect and build a relationship with other bloggers and journalists that cover my niche?
Why would they pay attention to me?
Creating a great resource in my niche and selecting other sites to be part of this great resource is a great way to connect and build relationships with industry experts and leaders. Moreover, as I start to drive traffic to their sites, they will see me as a partner.
Free Trial
Not sure if this will work for you?
Try it out! Set up a website, it's free and you will have a full one month to try the website before you are charged  at the end of the trial period. Cancellations are hassle free..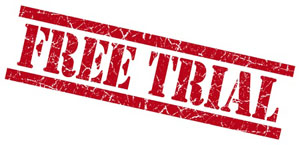 What are the functionalities?
How does ContentBreeze.com work?